Vés enrere
03An integrative approach to the conservation of the endangered Arabian populations of the gecko Teratoscincus keyserlingii
An integrative approach to the conservation of the endangered Arabian populations of the gecko Teratoscincus keyserlingii
An integrative approach to the conservation of the endangered Arabian populations of the gecko Teratoscincus keyserlingii
The IBE and the Environment and Protected Area's authority from the UAE have united efforts to invert the decline trend of the last remaining populations of this gecko in the UAE and to protect the fragile and threatened habitats it occupies.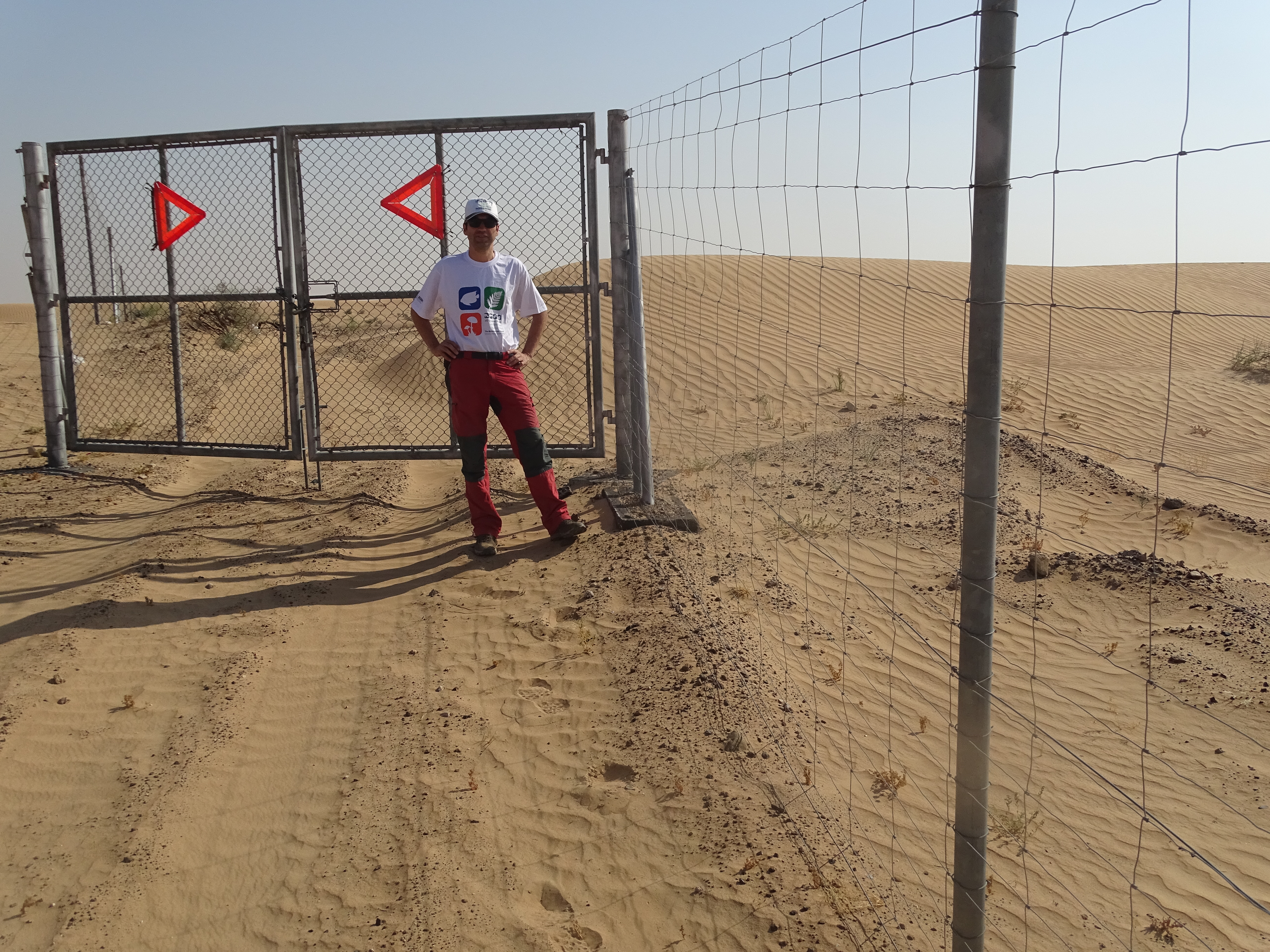 Funding Body: The Mohamed bin Zayed Species Conservation Fund
Project Number: 172515524
Years: 01/05/2017 - 31/10/2018
PICTURE: Salvador Carranza at the entrance of a protected area that contains one of the remaining populations of Teratoscincus keyserlingii in the UAE. Picture taken during field surveys in June 2017.