Back IBE outreach project awarded
IBE outreach project awarded
A team of IBE researchers has been awarded the first prize for the best outreach action 2019 of Pompeu Fabra University with the project "Treescape - Discover the secrets of the tree of life", presented at the 1st UPF Pentagon Day on communication and dissemination of knowledge that took place on February 5, 2020.
19.02.2020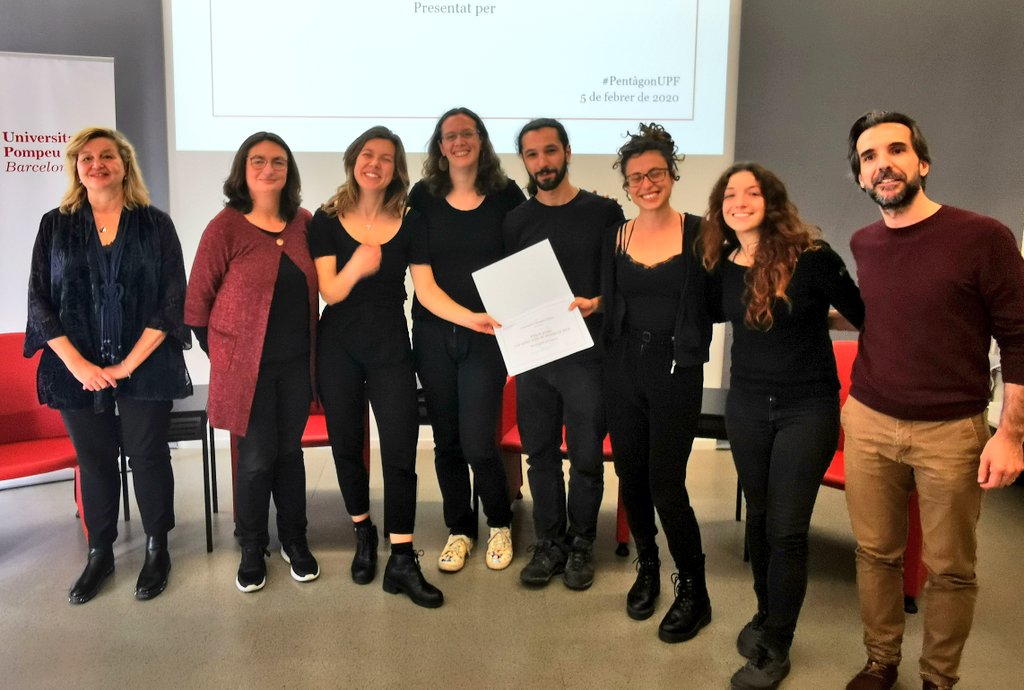 Los participantes presentaron la actividad, "Treescape - Descubre los secretos del árbol de la vida", un juego en formato "room-scape" sobre el árbol de los animales, por primera vez a la Fiesta de la Ciencia 2019.
El TREESCAPE es una propuesta lúdica y creativa de divulgación que tiene como objetivo principal dar a conocer temas fundamentales de la biología evolutiva como (a) entender qué es un árbol filogenético, (b) aprender diferentes sistemas de clasificación de especies, (c) conocer el concepto de ancestro común y (d) investigar el mundo microscópico de los protistas (organismos unicelulares eucariontes) para (e) descubrir la diversidad del mundo eucarionte. La actividad está pensada por que puedan participar dos equipos de hasta 8 personas de cualquier edad simultáneamente, donde los participantes tendrán que cooperar para poder resolver una serie de pruebas, combinaciones y pistas para poder abrir la maleta de la Dra X y descubrir así, la solución para parar la pérdida masiva de biodiversidad de nuestro planeta.
En la creación del TREESCAPE del IBE han participado Pau Balart Garcia, Bernat Burriel Carranza, Aurora García-Berro, Michelle Leger, Aleksandra Kozyczkowska, Konstantina Mitsi, Núria Ros i Rocher y Pilar Rodríguez.
Link a la actividad de la Fiesta de la Ciencia:
Multimedia
Categories:
Contact