Back The Institute of Evolutionary Biology participates in the European Researchers Night
The Institute of Evolutionary Biology participates in the European Researchers Night
This cycle of educational scientific activities for all audiences is held around September 24 and includes talks, scientific routes, games and workshops.
13.09.2021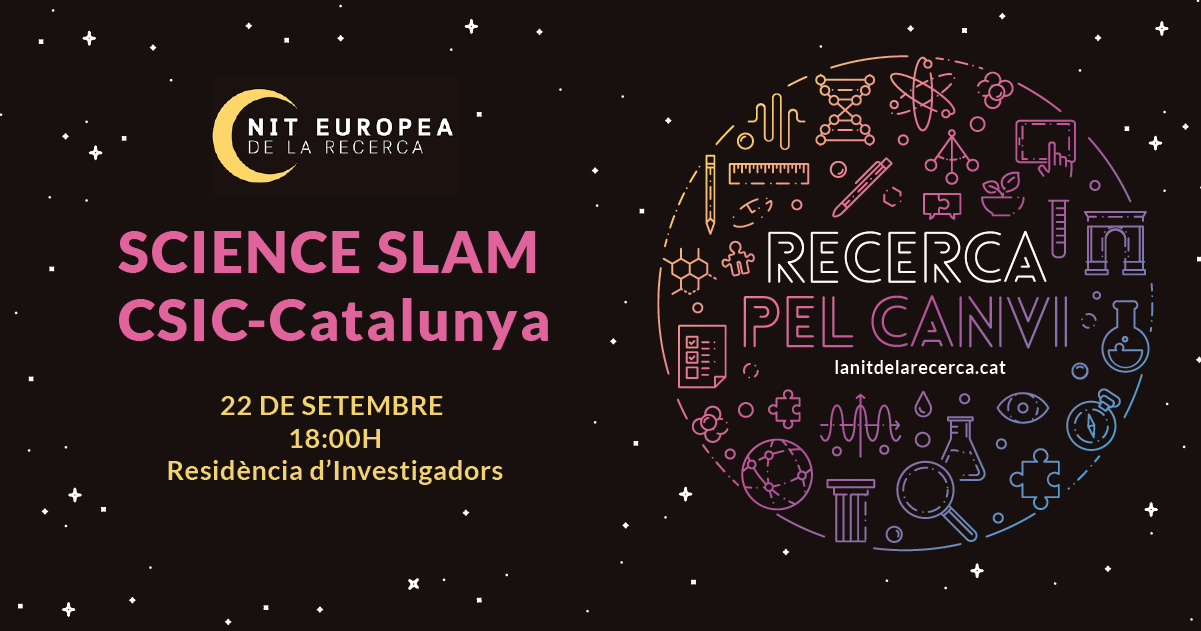 The European Researchers Night is held in Catalonia for the fourth consecutive year, and will take place during several days around September 24. More than 50 scientific organizations from all the provinces organize talks, workshops, games, experiments and many other activities for all audiences.
This year the Institute of Evolutionary Biology (IBE) participates in the face-to-face Science Slam session "Research in a changing world" with other CSIC centers in Catalonia. Likewise, the event will be streamed via YouTube on the Residencia Channel.
Micro-talk session "Research in a changing world"

The CSIC centers in Catalonia participate jointly in the Researchers night with a Science Slam (micro-talk session), where scientific personnel from the different institutes will give different micro-talks under the topic "Adaptation to change".
The public will be able to participate in the voting of the talks they liked the most, as well as in a trivial finale.
IBE Principal Investigator Daniel Richter will participate in the event, with the talk "Microscopic plankton: the black box of the oceans".
DATE: Wednesday, 22nd September
TIME: 18:00h
PLACE: Residencia de Investigadores (Calle Hospital, 64, 08001 Barcelona)
PRESENTIAL CAPACITY: 100 people.
VIRTUAL CAPACITY: The Residence will screen the STREAMING live (Canal Residencia)
REGISTER: via Eventbrite: https://www.eventbrite.es/e/entradas-nit-de-la-recerca-recerca-en-un-mon-en-canvi-171216231357
The European Researchers Night is a public event dedicated to the dissemination of science that is held every year in more than 300 cities in 30 European countries at the same time. Its aim is to bring research and its protagonists closer to the public of all ages and to make research and innovation known in a close and fun way.
More information:
https://lanitdelarecerca.cat/
https://www.csic.es/es/agenda-del-csic/el-csic-celebra-una-nueva-noche-europea-de-los-investigadores-y-las-investigadoras
Multimedia
Categories:
Contact