Who is your SHEro?
Science is full of SHEroes whose passion, work and creativity inspired Evolutionary Biologists of today.
At the Institute of Evolutionary Biology (IBE, CSIC-UPF) we want to celebrate the International Day of Women and Girls in Science sharing stories of women who had an impact in our researchers' scientific career.
Join the conversation and get to know the SHEroes that inspired IBE researchers. #WhoisyourSHEro ?
03.02.2020
ROGER VILA, ABOUT NAOMI E. PIERCE
"Naomi was my director during the postdoc I did at Harvard from 2003 to 2006. Since then, we have continued to seek collaboration."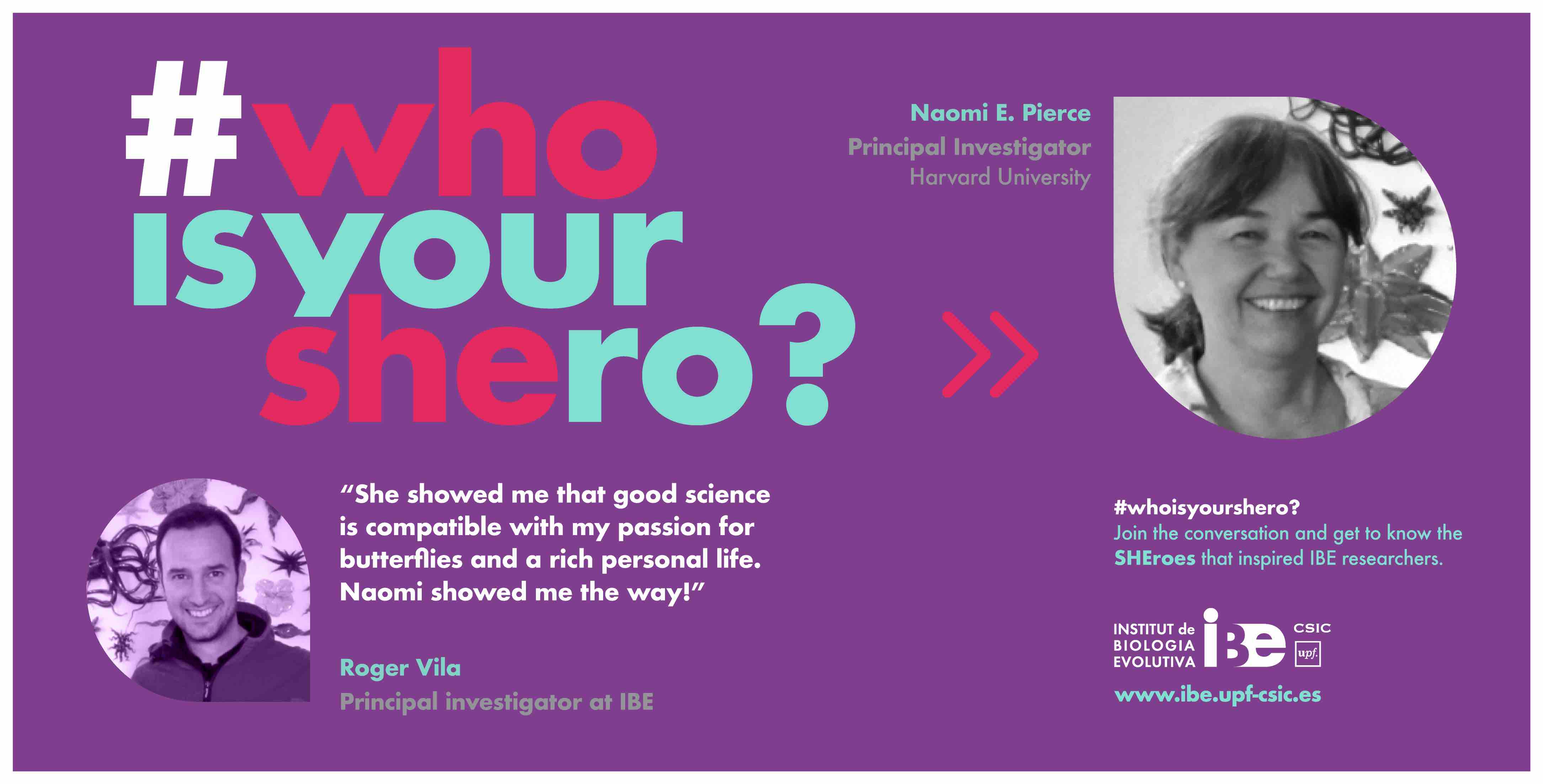 DANIEL JOSEPH RICHTER, ABOUT NICOLE KING
I did my PhD in Nicole's lab at the University of California, Berkeley, graduating in 2013.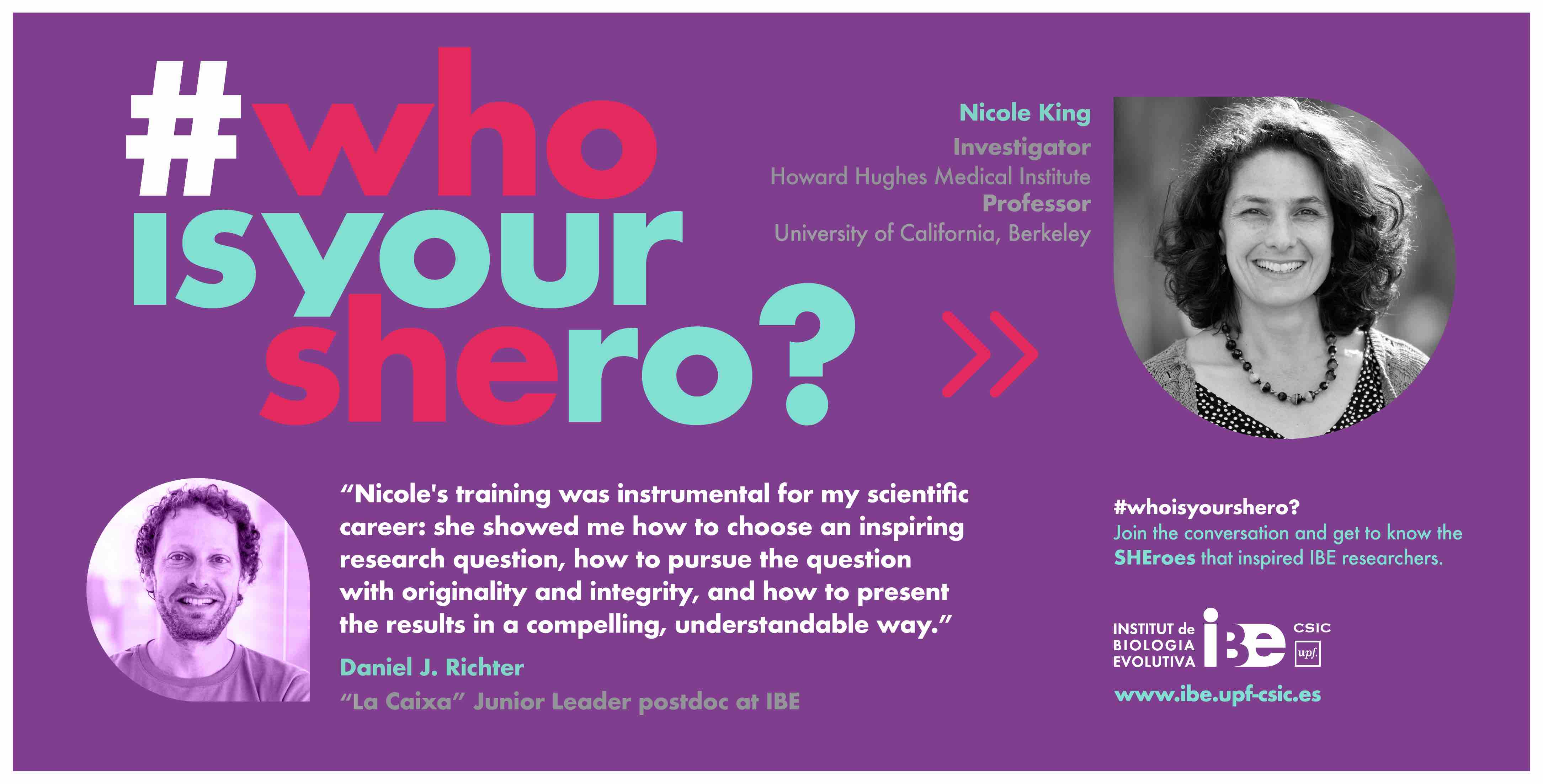 TOMÀS MARQUÈS-BONET, ABOUT MARIE CLAIRE KING
"Marie Claire was a researcher in the department where I was doing my postdoc (Genome Sciences, from the University of Washington). We met and we had a connection."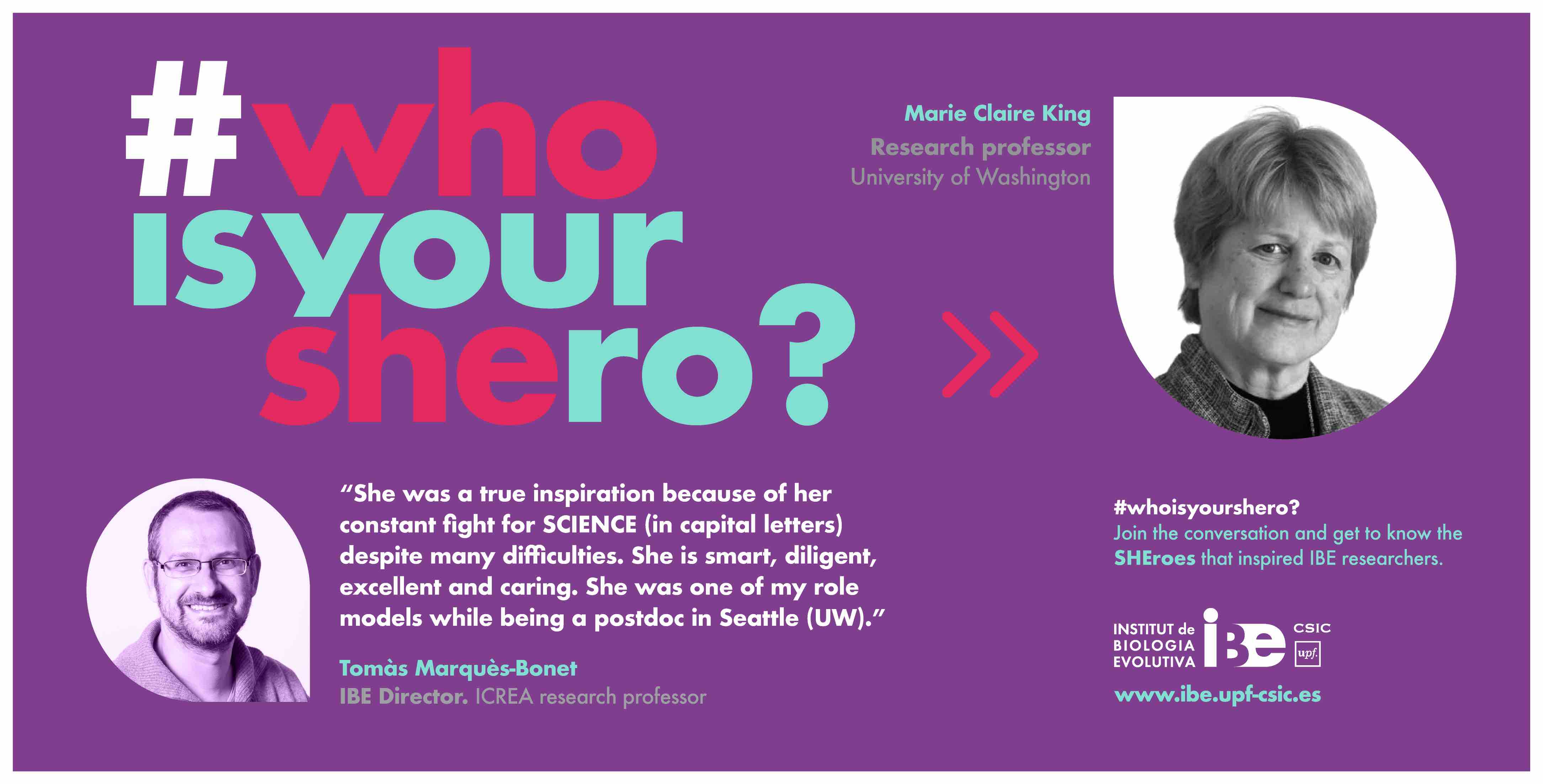 JOSÉ LUIS MAESTRO, ABOUT HANNE DUVE
"She was my co-boss during my postdoc in Queen Mary and Westfield College, University of London."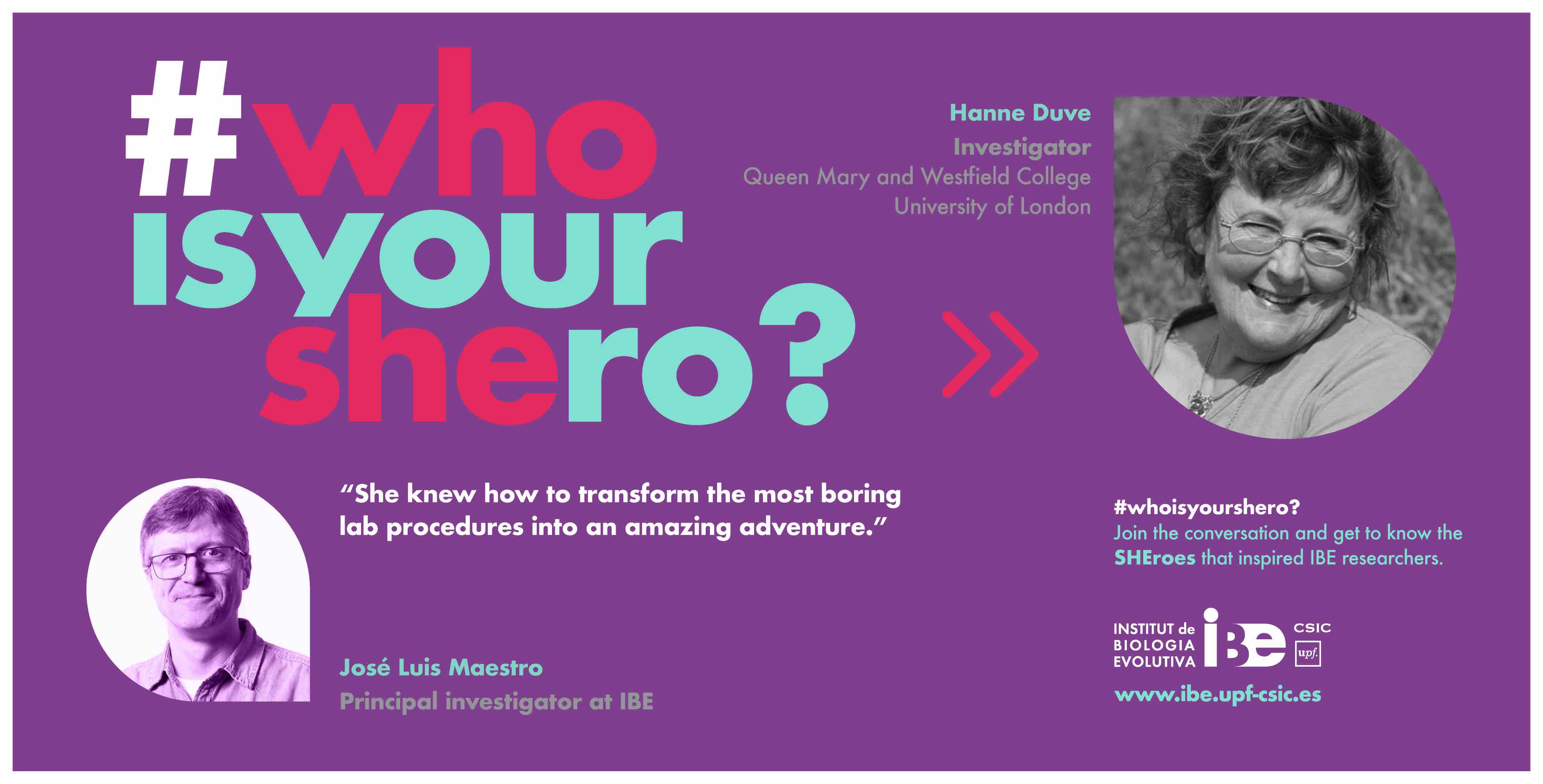 ARCADI NAVARRO, ABOUT DEBORAH CHARLESWORTH
"I met her back in 98 when I was being interviewed for a postdoc with Brian Charlesworth (her husband) at the University of Edinburgh. She is a brilliant, very smart, systematic, hard-working, driven and outspoken person. She always will let you know what her mind is, and always in the most polite way one can conceive. Being a sharp editor, she won't pull her punches and will make always exact and useful criticism, particularly if you ask for it.
Even if impressive, these traits are not the key of her personality. The most important part is that at the same time, without any contradiction, she is a warm, loving and hospitable person. And yet she is also a great cook! My relationship with her is simple: I want - nay, I need - to be judged positively by her."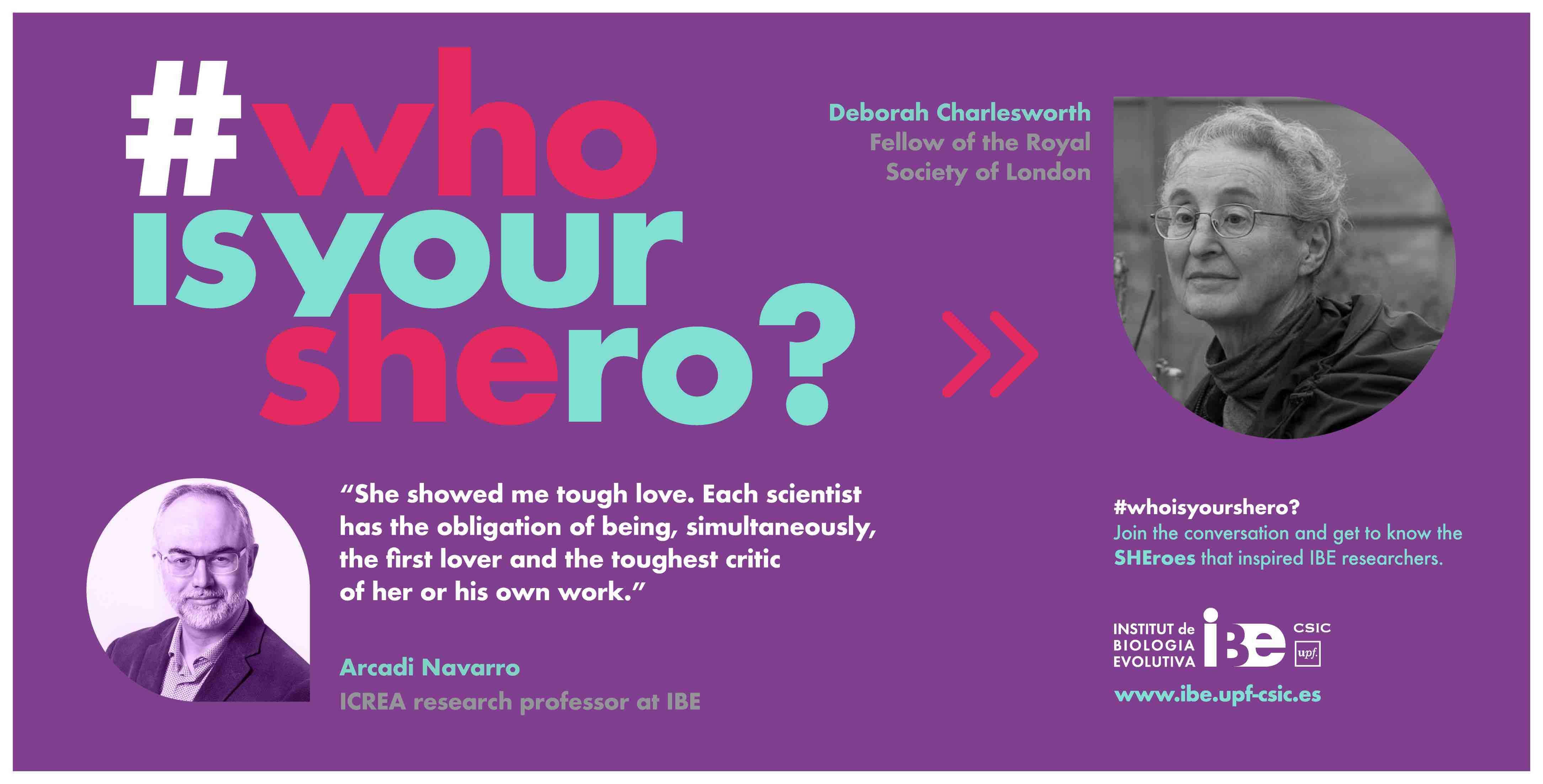 IÑAKI RUIZ TRILLO, ABOUT PILAR TRILLO
"Pilar Trillo is my aunt (my mother's sister), and she is only 12 years older than me. She showed me science and biology with incredible patience and enthusiasm."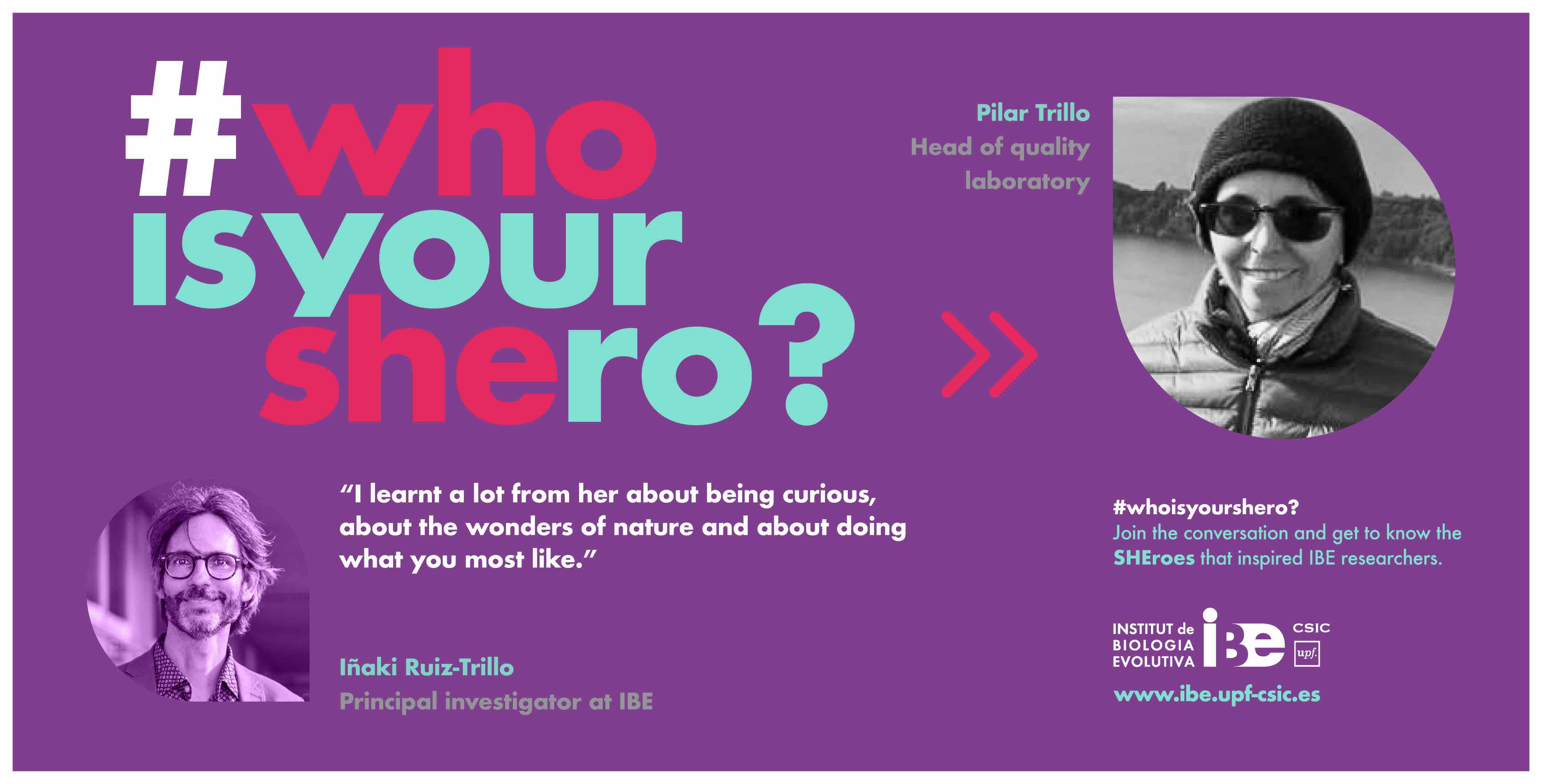 Multimedia
Categories:
Contact