Asset Publisher
Asset Publisher
Back
IBE researchers awarded with the Narcís Monturiol medal
IBE researchers awarded with the Narcís Monturiol medal
Xavier Bellés and Carles Lalueza, principal investigators at IBE, received the award at Palau de la Generalitat for their outstanding contribution to the development of science and technology in Catalonia
20.02.2019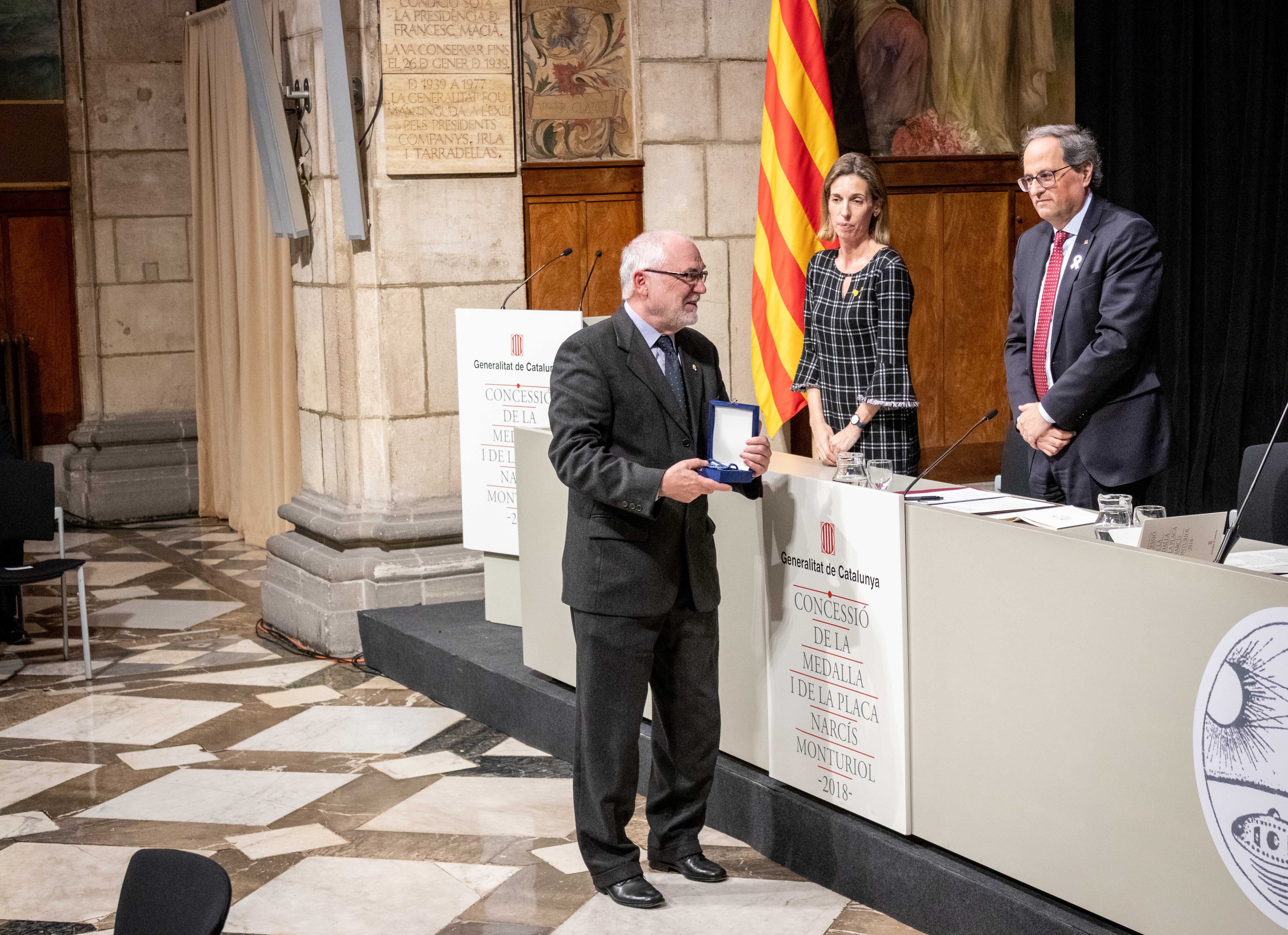 Last September, the Catalan Government announced the awardees of Narcís Monturiol medal and plate, an award which distinguishes people and organizations that have contributed significantly to the progress of science and technology in Catalonia since 1982. Yesterday, at six thirty in the afternoon, nineteen personalities and an institution received the medals and the plate in a private ceremony that was held at the Palau de la Generalitat de Catalunya, from president of the Generalitat Quim Torra.
Xavier Bellés and Carles Lalueza, awarded with this distinction, are principal investigators at the Institute of Evolutionary Biology, a mixed center of CSIC and Pompeu Fabra University (UPF). In addition to sharing field of study, both belong to the Catalan Society of Biology (SCB), a subsidiary of the IEC.
The entomologist Xavier Bellés is known for his research in insect physiology and endocrinology, especially in the study of the origin and evolution of metamorphosis. He was honored by the Entomological Society of France in 1985 with the Maurice te Therèse Pico Prize and was winner of the VIII Prize of Scientific Literature of the Catalan Foundation for Research in 2003, among others.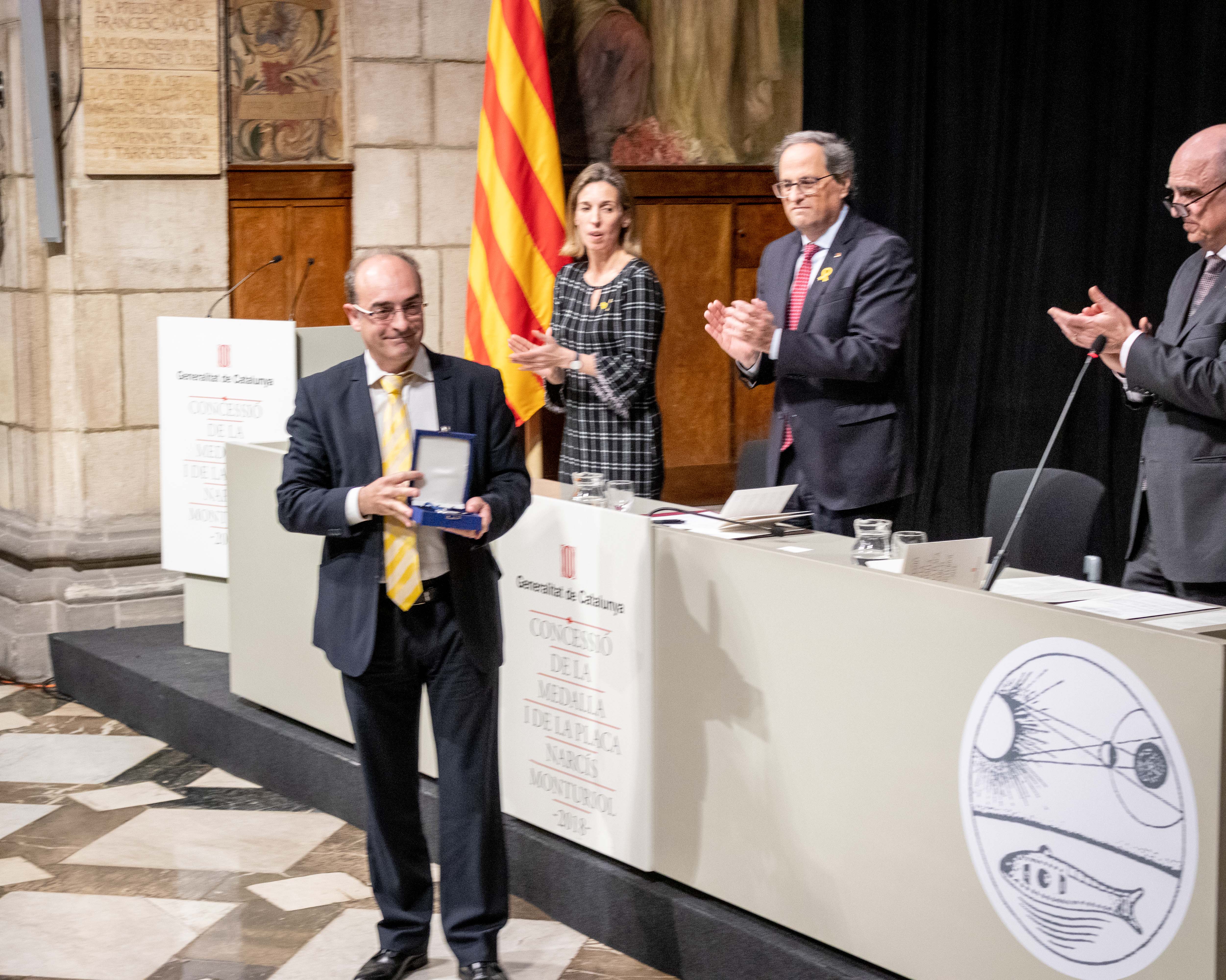 Carles Lalueza-Fox is a worldwide expert in the recovery of DNA from extinct species, known as paleogenomics. He participated in the Neanderthal Genome Project, published in the prestigious Science journal back in 2010, and is currently studying the prehistoric populations of Europe. He has received several scientific dissemination awards and he also received the City of Barcelona 2007 prize for his scientific contribution.
In addition, the Generalitat has agreed to grant the Narcís Monturiol Plate to the Institució Catalana de Recerca i Estudis Avançats (ICREA), a public foundation that hires the best scientific and academic talents from around the world, among which five members -Tomàs Marquès-Bonet, Iñaki Ruiz-Trillo, Ricard Solé, Arcadi Navarro and Luc Steels - are principal investigators of the IBE.
The complete list of winners can be found on the website of the Generalitat of Catalonia.
Multimèdia
Multimedia
Multimedia
Categories: