Barcelona Science Festival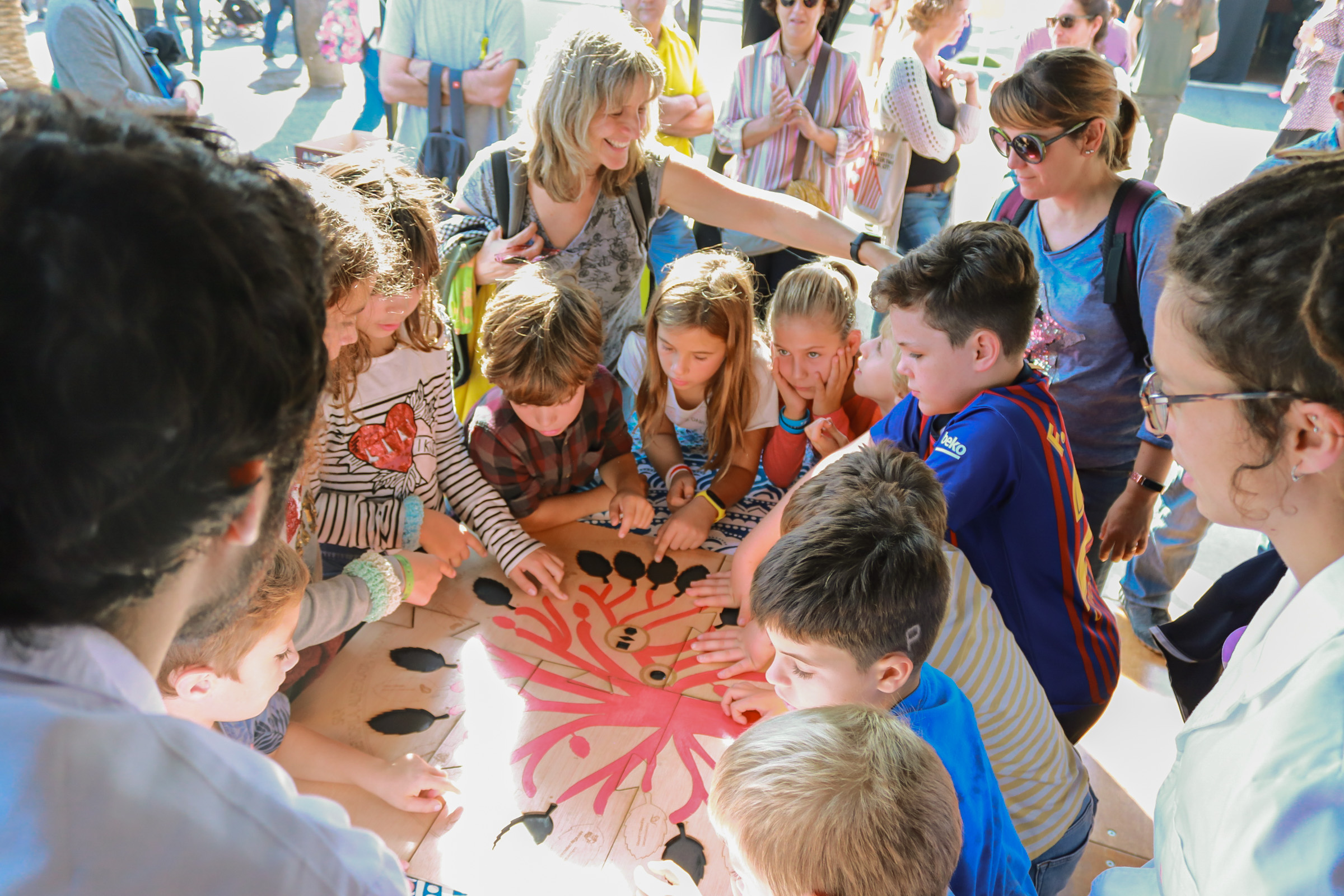 Every year, many organizations join together to organize activities to bring scientific and technological knowledge closer to society through a big two-day meeting in the city of Barcelona. It is the Science Festival, coordinated by the Barcelona Science program, and which every year involves more than a hundred research centres, universities, companies, associations and outreach professionals.
The result of the great joint effort of all these actors translates into thousands of citizens who visit the Festival every year, interested in the advancement of knowledge and attracted by the wide range of activities aimed at all kinds of audiences.
IBE has a long track record of participating in the Science Festival, offering hands-on workshops and talks for the general public. In the last edition, celebrated at the Moll de la Fusta in October 2019, IBE offered a workshop entitled TREESCAPE: Discover the secrets of the tree of life with the participation of researchers from different laboratories and directed to all audiences over 8 years old.
The TREESCAPE is a playful and creative dissemination proposal whose main objective is to disseminate fundamental topics of evolutionary biology such as (a) understanding what a phylogenetic tree is, (b) learning different species classification systems, (c) get familiar with the concept of common ancestor and (d) investigate the microscopic world of protists (eukaryotic unicellular organisms) to (e) discover the diversity of the eukaryote world.
The activity follows the scape-room approach. It is designed so that two teams of up to 8 people from each can take part age simultaneously, where participants will have to cooperate in order to solve a series of tests, combinations and clues to be able to open Dr. X's suitcase and thus discover the solution to stop the massive loss of biodiversity of our planet. This outreach project has been awarded with the first prize for the best outreach action of 2019 of Pompeu Fabra University.
We also participated in a debate about Planetary Wellbeing with other PRBB centers.
You can see the photos of the Festival de la Ciència 2019 in our flickr album.