Back
Do you enjoy writing? Let science be your muse!
Do you enjoy writing? Let science be your muse!
The Spanish National Research Council (CSIC) has just launched a new edition of Inspiraciència, a creative writing contest aimed at weaving science with literature. The IBE participates in Inspiraciència as moderator of the tales submitted online.
05.04.2018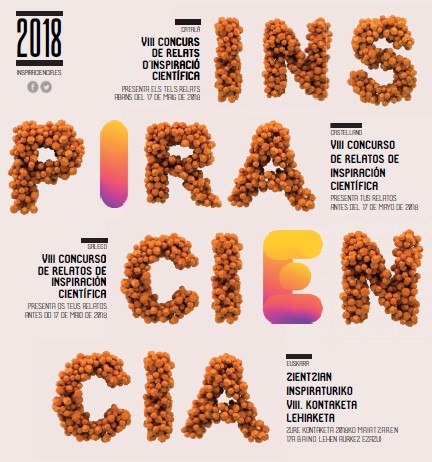 Participants are invited to submit short stories written in Spanish, Catalan, Galician or Basque with a maximum length of 800 words, until May the 17th. Needless to say, these tales must be inspired by science. There are two categories of participants: young (for people 12 – 17 years old) and adults (18 years old onwards). Since this year is Richard Feynman's 100th anniversary, a secondary prize will be awarded to any tale, written in any of the four languages, and in any of the categories, that deals with the scientist and/or his scientific legacy.
In addition to the writing contest, an exhibition and a workshop on the interactions between books, science and art, will be held around Sant Jordi, the World Book Day. The exhibition is entitled "Postllibres, Neollibres, No Llibres: un viatge de reinterpretació", and it will be open from the 20th to the 29th of April in the exhibition room of the Residència d'Investigadors of the CSIC (carrer de les Egipcíaques, 1-3, Barcelona). The title of the workshop is "Esculpint el llibre: ciència, poètica, tècnica", amb will take place on April the 20th and the 27th, from 4 to 7 pm, in the same place.
Inspiraciència is a project by the delegation of the CSIC in Catalonia, and many other scientific institutions are involved in its organisation.
Multimèdia
Multimedia
Multimedia
Categories: