IBE celebrates its 1st PhD student symposium
Back IBE celebrates its 1st PhD student symposium
IBE celebrates its 1st PhD student symposium
Organised by the Student group, its aim is to become an opportunity for predoctoral students to improve their oral presentation skills and get some feedback from other colleagues. The symposium was held on June the 14th in the CMIMA's public auditorium.
18.06.2018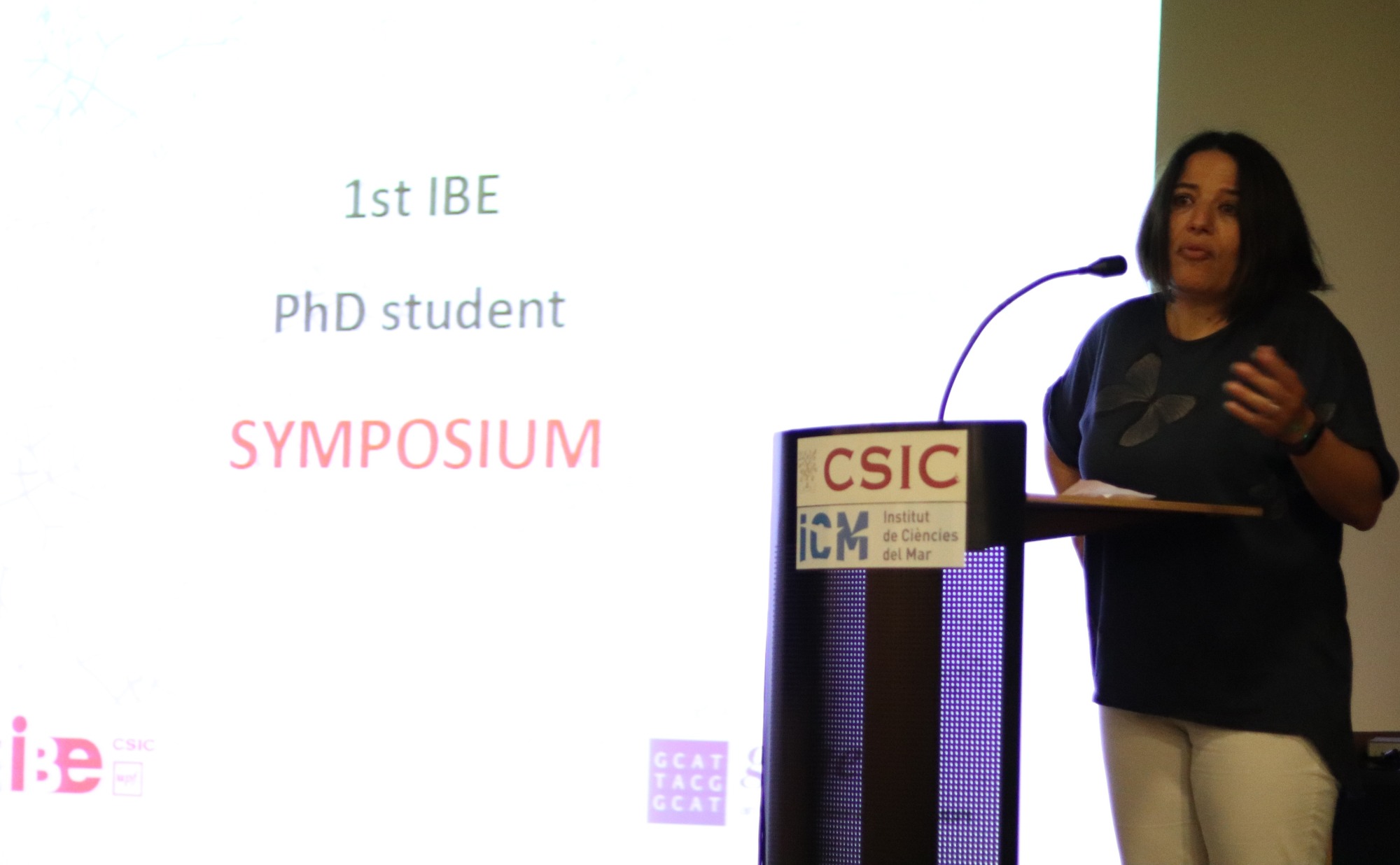 "I am glad to announce that the five IBE research programmes are represented in this symposium", stated principal investigator and Vice-director Elena Bosch in the welcome speech.
Her talk was followed by a short presentation by Marco Telford, one of the organisers, who stressed that the main goal of the symposium is to provide predoctoral researchers an opportunity to present their research, break out their comfort zone and get some feedback from their colleagues. "We believe this can be very refreshing", he said.
Along these lines, co-organiser Miriam Merenciano describes the experience as a good opportunity to overcome the fear to speak in public. "I understood it as a way to get some practice and be better prepared to face the fearsome audience of a real scientific congress", she says. For Helena Parra, who also was involved in the organisation, "the symposium is definitely a good way to interact with our colleagues, get to know what their research is about, and get a rough idea on IBE's diverse research lines", an opinion shared by the rest of the organisers.
As for the goals for next editions, they hope that all the programmes will be "equally represented", coorganiser Aitor Serres points out.
The three best talks ―scored based on how they were delivered and not on their scientific content― as voted by the PIs committee and the audience, were those of Simone Biagini, Miriam Merenciano and Jordi Piñero. The award winners got an Amazon voucher provided by the sponsor of the congress, the open access journal Genes.
Check out the programme book of the symposium.
An inspirational message to all PhD students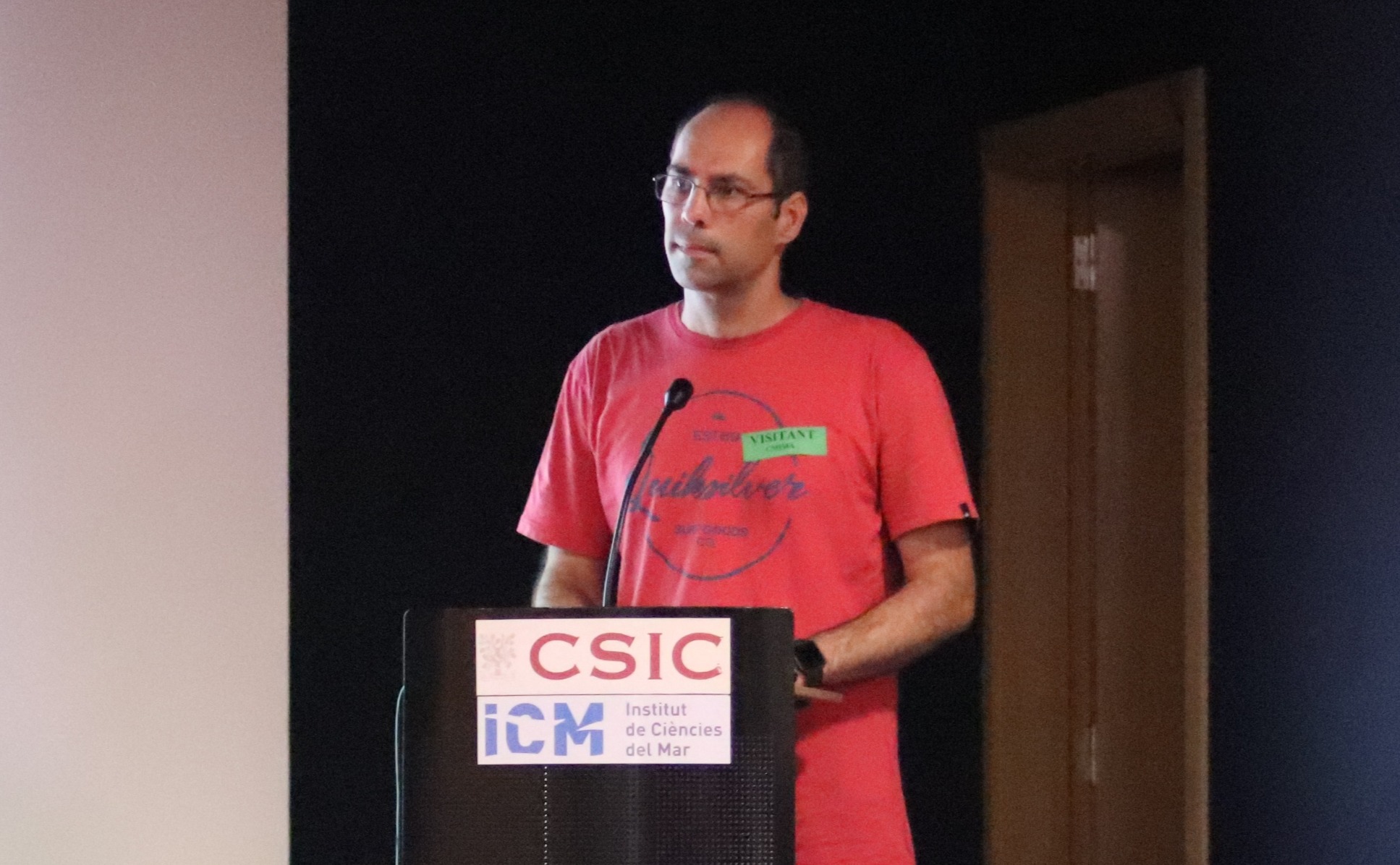 Former IBE researcher Oscar Lao, now Population Genomics team leader at the CNAG, was in charge of the opening talk. In a very informal way, he talked mainly about the expectations vs. the reality of doing a PhD, and concluded his talk with an inspirational quote: "Gods do not exist, but if for any reason you need to believe in one, then believe in you".
Multimedia
Categories:
Contact