Back
The PhD season kicks off
The PhD season kicks off
IBE's PhD candidates take the stage
23.11.2018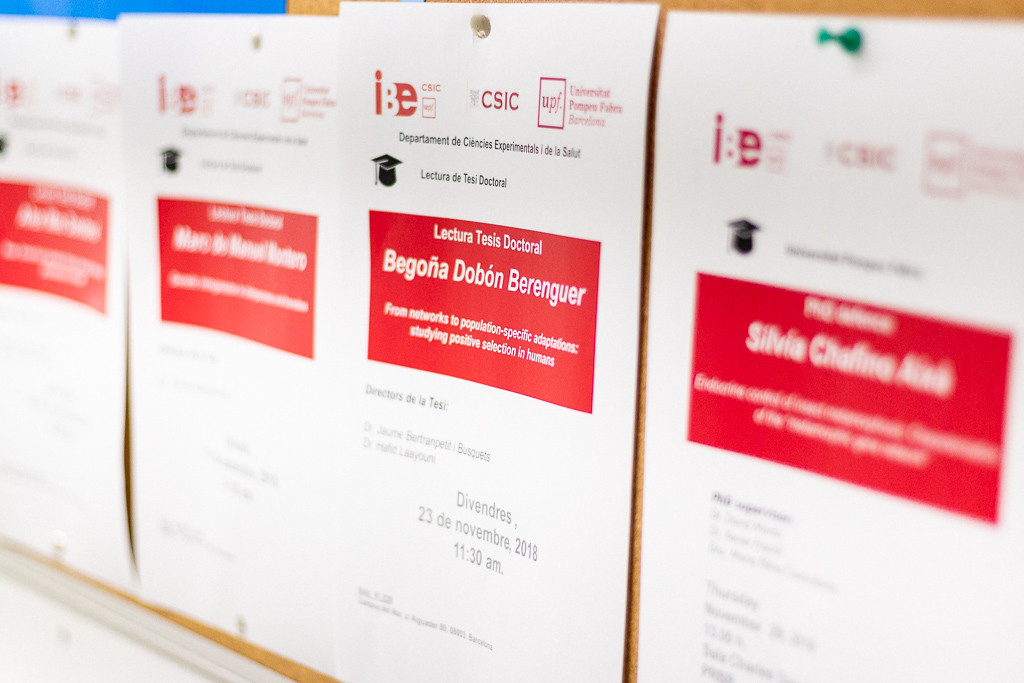 As it happens with all pursues in life, the PhD also comes to an end every year for many PhD Students. This is the case for 7 of our PhD candidates, which will be defending their pieces of work to get their PhD in the following weeks of 2018.
We will start our "Doctorate season" today with Begoña Dobon Berenguer, member of the Evolutionary Systems Biology Lab, leaded by Jaume Bertranpetit Busquets.
These theses will be added to the 76 Theses presented at IBE from its foundation.
Multimèdia
Multimedia
Multimedia
Categories: