Asset Publisher
Asset Publisher
Back
"It is now or never"
"It is now or never"
This is the answer of IBE Deputy Director Elena Bosch to the core question of our time: "Why is it time for nature?". With the occasion of the World Environment Day, today 5 of June the IBE community joins the special date and claims that it's time for nature more than ever.
04.06.2020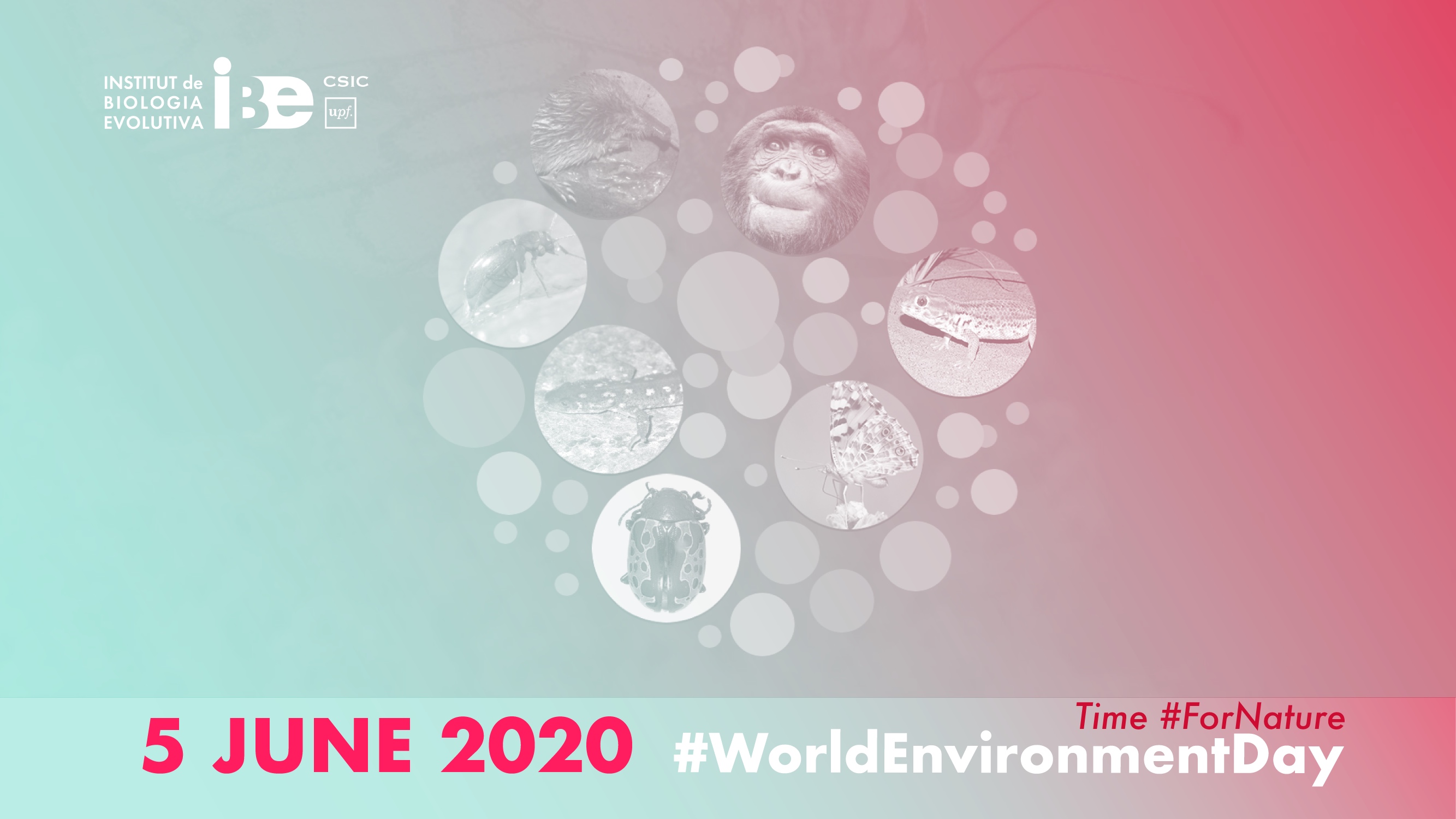 Nature is behind every essential component of our planet, from the air we breathe, through the food we eat and the water we drink to the climate that makes the earth habitable. Still, we forget too often all the benefits that nature give us. Today is a date to celebrate all the nature's services that make possible life on Earth, but also to remember that If we don't take care of nature, we can't take care of ourselves.
It is our greatest common good
"Why is it time for nature? Because a sixth mass extinction on Earth history is already under way and it is in our hands to stop it before it is too late", comments Salvador Carranza, IBE Director and Principal Investigator of the Systematics, Biogeography and Evolution of Reptiles and Amphibians lab.
The World Environment Day, which this year will be hosted by Colombia, is the most renowned day for environmental action. It has been celebrated every year on 5 June since 1974, and one more year will seek for the engagement of governments, businesses, celebrities and citizens on a pressing environmental issue which involves us all.
This year, the theme of the date is biodiversity. The interdependence of humans and the webs of life is calling for a new vision of the planet, as one global entity with one health. Recent events, from bushfires across the earth to the global Covid-19 pandemic, are just warning signs.
The UN website offers a quiz to challenge how much you know about biodiversity. "Test your knowledge on biodiversity and learn more about the intricate services nature provides us":
https://www.worldenvironmentday.global/did-you-know/take-quiz
IBE researchers led by Iñaki Ruiz-Trillo have also created a quiz, this time to challenge yourself on how much you know about the tree of life:
http://www.biologiaevolutiva.org/divulgacio_arbrevida/ES/
For more information on events and actions related to the World Environment Day visit the web:
https://www.worldenvironmentday.global/
And remember: Together we can act #ForNature.
Multimèdia
Multimedia
Multimedia
Categories: